Realtor W. Michael Keller and 1996 Gold Medalist Dan O'Brien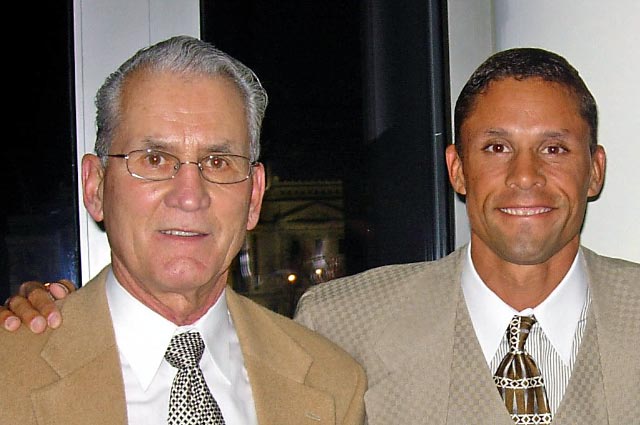 W. Michael Keller has been a Realtor, involved in residential and commercial real estate with Windermere-Manito for the past 16 years. He has been consistently in the top 10-15% of the volume Realtors in the Spokane MLS during that period. Before becoming a Realtor, Michael served 12 years as the personal coach-manager of the 1996 Olympic Decathlon Gold Medalist; Dan O'Brien. Twenty-five years of highly successful service at the University of Idaho has enabled him to be honored in the State of Idaho Athletic Hall of Fame as well as the University of Idaho Hall of Fame.
With a teaching-coaching career stretching over 32 years, he is one of the few who have coached and taught at every level of the U. S. educational system from elementary to university. Beginning in Beaverton, Oregon, on to Spokane Falls College and finally to the University of Idaho for 25 years as their head track and field coach. To top all that he was involved in the recruitment, coaching, and managing of 1996 Olympic Gold Medalist Decathlete Dan O'Brien for 12 years and through three attempts to gain a gold medal in the Olympics. Michael continues to offer his real estate clients the same gold medal service and dedication as he did in athletics.
Thank you for visiting the personal real estate website, www.MichaelKellerRealty.com, where you should be able to locate the answers to your questions regarding real estate and Spokane, Washington. One of the most informative sections is the "Local Resources" page in the "For Buyers" tab which contains everything that is associated with Spokane. Do not hesitate to contact me in regards to any questions or comments.
Enjoy!
---------
Client evaluations: Click here.